Shanghai Electric is responsible for producing some of the first electrical power generator units used in Chinese industry. This includes China's first 6000 kW steam turbine power generators in 1952, the world's first twin internal water cooling unit in 1958, and a 12000 ton free forged hydraulic press in 1961. Throughout the 1960's and 70's, Shanghai Electric was a pillar of Chinese industry, playing a pioneering role in producing large quantities of vital equipment. These efforts laid the foundation for stable economic development in following years.
1954: The first generator in China was being processed

1955: The first medium-pressure condensing 6000KW turbine in China was successfully manufactured in the Shanghai Turbine Works Plant

1959: The first 12,000KW 3000rpm dual-water inner-cooling turbine generator in the world was manufactured in the Shanghai Electrical Machinery Plant

1961: The first 10,000 ton free forging hydraulic press in China was manufactured in the Shanghai Heavy Machinery Plant

1969: The first ultra-high pressure intermediate reheating condensing 125,000KW turbine unit in China was designed and manufactured by Shanghai Electric

1974: The first subcritical intermediate reheating condensing 300,000KW turbine unit in China was manufactured by Shanghai Electric (Jiangsu Wangting Power Plant)

2005: Mayor Han Zheng announced the construction of the Lingang Base in Shanghai

2006: Various technical performance indicators of the two one million KW ultra-supercritical Tower-type boiler coal-fired units undertaken by Shanghai Electric realized the goals to be No.1 in China and first class worldwide.

2008: The first 8RTFLEX68D crankshaft was manufactured by Shanghai Marine Crankshaft Co., Ltd.

2010: The 3.6MW offshore wind turbine was successfully developed and put into production after an independent project by Shanghai Electric.

Records
Located on the eastern coast of China in Shanghai, the cradle of modern Chinese industry, Shanghai Electric has played a major role in many domestic Chinese industrial milestones. Some of these achievements include the development of the first 6,000 kilowatt thermal power generator, the largest 12,000 ton hydraulic compressor, the first 300,000 megawatt nuclear power generator, the first 1000 megawatt supercritical thermal power generator, and the world's largest 10,000 ton oil presser.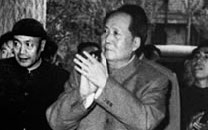 Former Chairman Mao Zedong on his visit to the Shanghai Motors and Steam Engine Factory.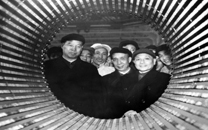 Former President Deng Xiaoping visiting the Shanghai Motors Factory
Former President Jiang Zemin at the Shanghai Boilers Works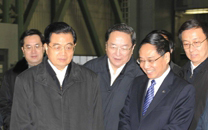 Former President Hu Jintao touring Shanghai Electric's Lingang Manufacturing Base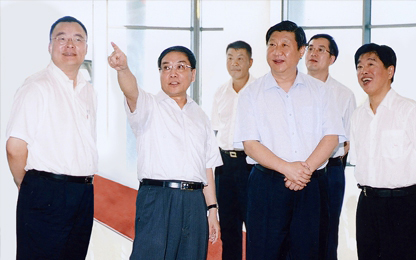 President Xi Jinping paying a visit to the Lingang Manufacturing Base.