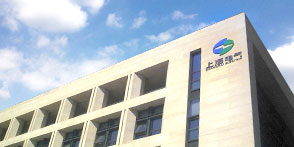 Human beings have been generating electricity using mechanical equipment since the late 19th century. Starting with water power and coal fired steam generators, we progressed to more complex technologies. As our demand for power grew, we were forced to work towards the development of more efficient means of energy production. This progress is only possible because of innovative minds like those of the engineers here at Shanghai Electric. Throughout the years we have maintained a focus on innovation and today, we are a leader in the energy equipment market.

Shanghai Electric is China's leading energy equipment manufacturer and one of the largest companies in the world, ranking in at #790 on The Forbes Global 2000 World's Top Companies in 2016. The company is considered a blue chip stock, publicly traded on the Shanghai Stock Exchange. Specializing in high efficiency and clean energy equipment, we have established our firm as a sustainable modern enterprise with unparalleled advantages when it comes to engineering and large scale production.

Clean energy equipment represents our core business focus, accounting for 70% of our segmental revenue. We are the world's largest manufacturer of steam turbines and we strive to be the largest manufacturer of all our products, including the 1,000MW supercritical thermal power units, 1,000MW nuclear power generation units, power transmission and distribution equipment along with a wide variety of additional machinery and components for electrical energy production. We feel that it is our responsibility as a major enterprise to provide the people of Earth with clean, green, sustainable energy for now and the future. SE, powering the path to clean, green, sustainable energy.SE powering the path to clean, green, sustainable power."SE powering the path to clean, green, sustainable power."

About Shanghai SMEC Enterprise Co.,Ltd.
As a subsidiary of Shanghai Electric Group, Shanghai SMEC Enterprise Co.,Ltd. is registered in the Free Trade Zone and engages in the import and export of mechanic and electric products. This platform allows us to be a leader in international business in China and meet or exceed customer expectations.

Shanghai Electric Minhang Manufacturing Base

The Shanghai Electric Minhang Manufacturing Base is located in what is often referred to as the cradle of the Chinese power industry. The suburban district is a hub for industry and is a complete solution for the production of our high quality equipment and provides excellent logistical advantages for transporting these products to clients. The base has railway, waterway and road access, offering accessibility and heavy equipment transportation convenience.
Shanghai Electric Lingang Manufacturing Base

The Shanghai Electric Lingang Heavy Equipment Manufacturing Base was built in 2005 with the total investment over RMB 7 billion. The infrastructure of the Lingang Base is built according to international standards and is designed to avoid obsolescence for 50 years. The base is suitable for the development and production of ultra-large and ultra-heavy equipment.
This manufacturing plant is primarily used to produce electrical power generation units including nuclear power equipment, heavy gas turbines, petrochemical hydrogenation reactors, coal liquefaction generators and many more world class equipment sets and components.